Sydney M.
Outside Hitter
Class of 2022
Six Pack indoor volleyball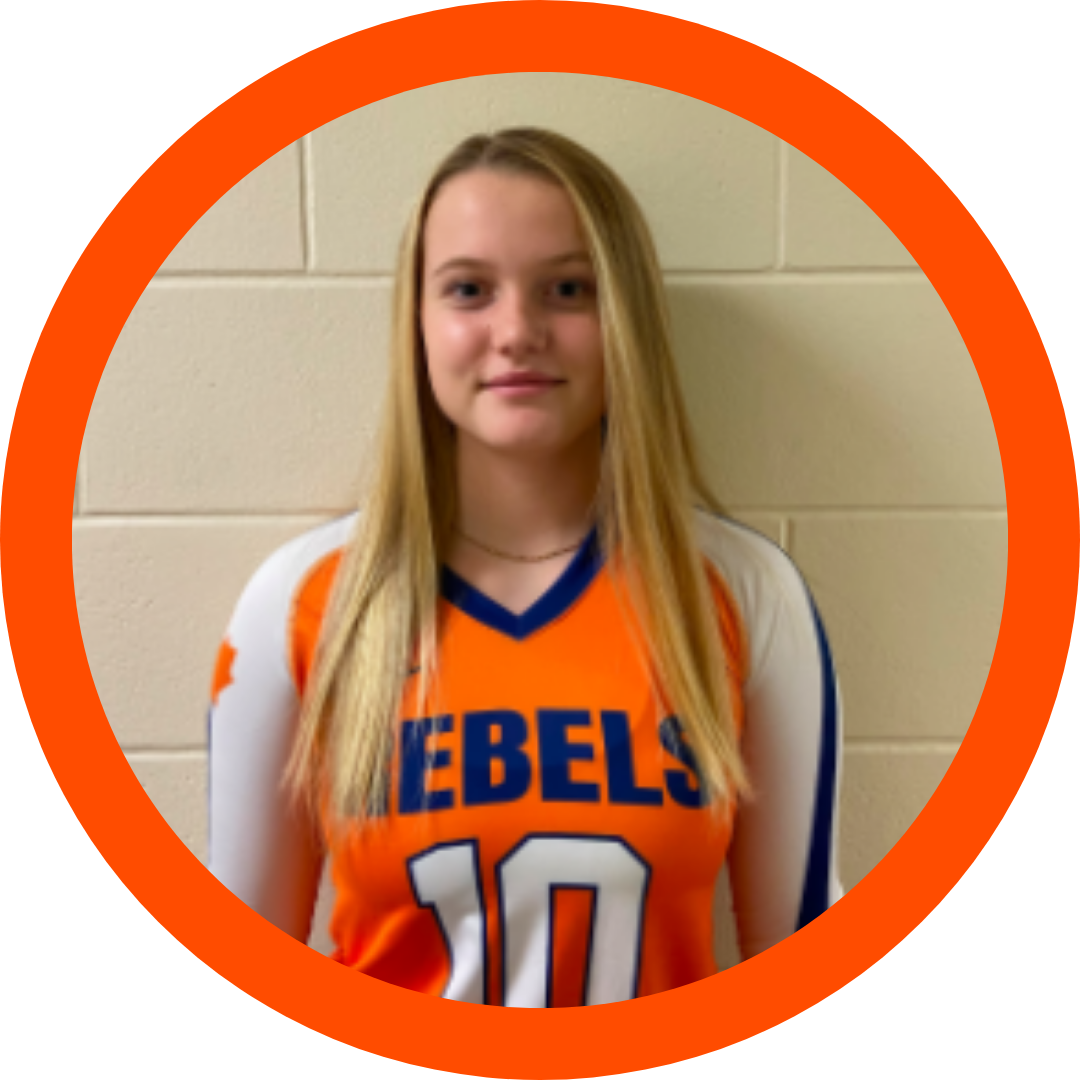 Height: 5'9
Spike 9'1″ 
Block: tbd
DUE TO COVID
ALL TOURNAMENTS HAVE BEEN POSTPONED FOR NOW
Five words you can use to describe yourself on the court.
Enthusiastic

Persevere

Coachable

Focused 

leader
Five words you can use to describe yourself off the court.
Determined 

Independent

Reliable

Approachable

Intelectual 
Describe how you work in a team with your partners.
I take an active leadership role on the court, which to me doesn't just mean making sure everyone knows what they are doing but also ensuring that no one gets down on themselves and that we remain focused on working as a team. 
Athletic highlights and how you felt when you received them.
Making the regional volleyball team – grateful and honoured

Playing on my senior team- humbled and appreciative

Receiving athlete of the year awards- surprised and inspired 
Involvement in other sports or extracurricular. Why is it important for you?
Basketball- was the first competitive team I made (Grade 4- Current)

Swimming- improved my confidence to do something competitively (Grade 5-6)

Ultimate Frisbee- enjoyed the team aspect (Grade 6-8)

Rowing- enjoyed the hard work and dedication that was put in (Grade 9- Current)

Kayaking- provides me time to think and reflect (Grade 7- Current)

Open Water Swimming- allows me to improve my endurance and challenges me (Grade 6 to current)

Hiking- the feeling of accomplishing something and travelling (Grade 6 to Current)
What are your interests outside of sports? Why do you like them?
Environmental Activist- makes me feel like I am doing something for a greater purpose 
Who are your role models and why?
To be honest I am not the biggest fan of the term "role models", there are people in the world that can inspire me but I would never want to compare myself or the way I live my life to others. 
Academic highlights and how you felt when you received them.
Honours student- like I was living up to my academic potential

Cirne National Scholarship- grateful and inspired
What program would you like to attend in school?
Medicine
How do you envision your school life in college/university?
The possible Friday in the life of Sydney Mueller lol
6am- wake up and get ready for the day
7am- team workout
10am- attend first class
12pm- attend second class
2pm-get lunch
3pm- go to volleyball practice
6pm- get dinner with teammates
8pm- pack for the away tournament tomorrow and do homework
10:30pm- go to bed 
2021 Volleyball Schedule:
DUE TO COVID-19 ALL TOURNAMENTS POSTPONED 
I started playing volleyball in grade 6 for my elementary school and I made the practice team for the 7 and 8s team that year. I instantly fell in love and was determined to become a starter that year for our junior team. After many hours in my backyard with a volleyball, my dream came true and I was officially a starter. After, our team went on to become regional champions but I was not ready to call it quits after such a short season. I ended up going to clinics whenever they were available and attending many summer camps. When tryout season rolled around I was ready to prove to myself that all my hard work paid off. I made the Durham Attack 13U team that year and we went on to be Division 1 Tier 2 bronze medalists at provincials and attended 14U Nationals. By the next year, I was truly confident in my athletic abilities and was ready to take on a new challenge, being captain… This experience really shaped who I am as a player to this day and pushed me to move out of my comfort zone.
The same year, we went to Nationals in Edmonton and were Division 2 Tier 1 silver medalists. In February of 2018, I tried out for the Region 4 volleyball team and made it. This experience was amazing and the high level volleyball that we played opened my eyes to a whole new level of competition. All of my triumphs over these two years playing club volleyball only made my transition into highschool even easier especially because I was moving into a boarding school.
Due to academic commitments in my grade 9 year I was unable to play club but that did not stop me from trying out for the Senior girls team. I have now been on my senior team for three years and have been a starter since the beginning. When grade 10 rolled around I was ready to get back into club volleyball and I ended up switching teams and playing for Durham Rebels. I was appointed  to be a captain once again on this team and my starting position solidified that although I missed one year of club, my skill still allowed me to play a key role in my team's success.
I returned this year to play for Durham Rebels Ruthless 17U team and we have had about two months of modified practices so far due to COVID-19. 
Instagram: sydneymueller_volleyball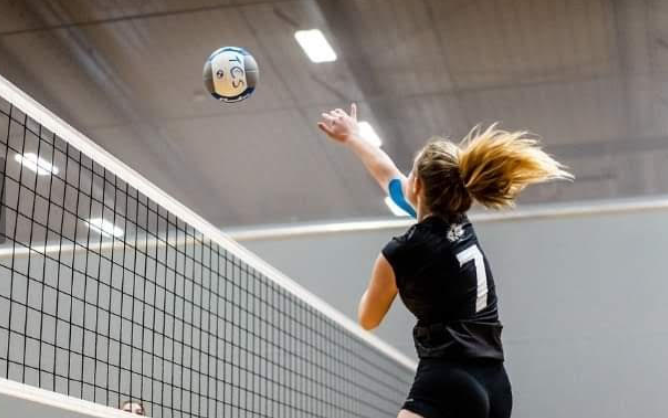 Durham Rebels Ruthless
2020 OVA Award of Excellence
Leftside hitter
16U and 17U
Durham Attack
Team Ontario Regional Program
Trinity College School
Class of 2022
94.3% average
Silver Award for Service (100+ hours)
Would like to pursue Medicine in University
Academic Awards
2020 Honours Student
Academic Scholar
2018 Academic Excellence Recipient

Science award
History award
Multi Sport Athlete
Volleyball
Rowing
Basketball
Swimming
Ultimate Frisbee
Athlete of the Year
Leadership and volunteer 
Silver Award for Service (100+ hours)
MasterKey Tour Guide 2018 – present
Green Cup Representative
Athletic Steward
2018 Worked with Underprivileged youth program
2017 Student coach elementary junior girls
2019 Special Needs program volunteer
2019 Humane Society Volunteer
Will understand each and every athlete to ensure your recruiting experience is enjoyable and relaxing.
Regular online meetings offering support with updates about your recruiting profile.
Will provide full email and phone support during the recruiting process.
Professional athletic resume to be provided.
Professional 2-3 minute video created with your raw footage.
Will pre-screen in order to work with Canadian,  United States and overseas coaches.
BONUS - Will personally come and watch you play within a 150km radius of our home base.