Lauren MacPhail
Team Ontario Elite 2021
Middle
Class of 2023
Six Pack indoor volleyball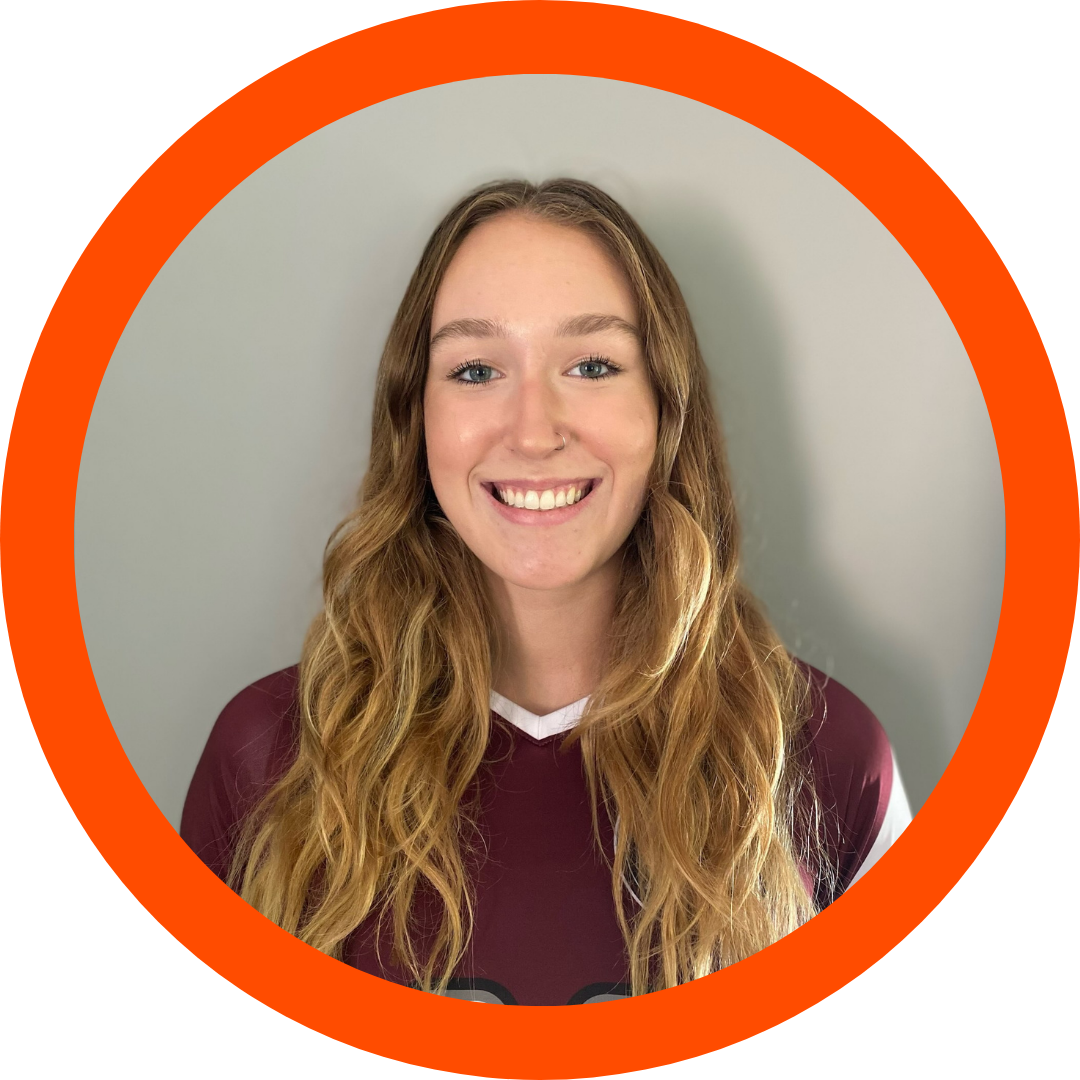 Height: 6'1.5″
Spike: 10'0
Block: 9'7″
Standing Reach: 8'0″
1. Five words you can use to describe yourself on the court.
Competitive
Encouraging
Resilient
Hard Working
Focused
2. Five words you can use to describe yourself off the court.
Funny
Caring
Reliable
Determined
Helpful
3. Describe how you work in a team with your partners.
I am always open to constructive criticism from my coaches and team members. I am calm and positive on the court and cheer on my team on and off the court. I always make sure everyone feels included and that there is good chemistry within the team.
4. Athletic highlights and how you felt when you received them.
Being selected for Team Ontario High Performance teams
Team O whilte 2019
Team O red 2020
Team O Black 2021
Team O Elite 2021 
2. Athlete of the year for school in grade
3. MVP for Niagara Rapids, 2020
4. MVP for high school team, 2020 and 2021
5. HAFe award (athlete of the month) for Iron Performance center in June of 2021
5. Involvement in other sports or extra-curricular. Why is it important for you?
I played sports at my school from middle school to grade 9. The sports I played were basketball, Softball, Field Hockey, and Volleyball. I stopped participating in school sports once I got to high school to focus on my club volleyball.
For extra-curriculars, I participated in Jak.org in grade 9, which was an organization for mental health at my school where we did fundraisers and spread the word about mental health. RAFT in grade 10, this was a club that would bring in kids who don't have the same opportunities as kids from Ridley to my school and we would organize activities with them. Lastly, green tigers in grade 11, this was a club at my school that learned about how to be green and would teach the students at Ridley how to help the environment.
6. What are your interests outside of sports? Why do you like them?
My interests outside of sports include hanging out with friends and family and trying new things with them, I like working out and staying active, and travelling and exploring new places.
7. Who are your role models and why?
My role model would probably be my dad because he teaches me how important hard work is and to never give up on what you want to achieve. He was also an athlete back in high school and teaches me how to balance both academics and sports and that it's not always about winning but how hard you try and what you learn in the process.
8. Academic highlights and how you felt when you received them.
I got an academic tie in middle school. This means that my average at the end of the year was above average. This year I also got 90% as my final average.
9. What program would you like to attend in school?
The programs I would like to attend in school would be health sciences or criminology/forensic scientist.
10. How do you envision your school life in college/university?
I envision a busy but fulfilling university life with playing the sport I love and studying my field of interest. I also look forward to meeting new people and exploring a new place.
I began to play volleyball when I was 8 years old through the YMCA (Texas) youth program. I began to enjoy playing and showed some ability so I then pursued volleyball at a more competitive level. I tried out and made First Team at the Legends Volleyball Club, playing left side. An opportunity came up to move to Revolution Volleyball Club where I was able to further my training playing left side but with teammates who were 1-year older than me.
When we moved back to Canada, I wanted to continue playing and so tried out and made the First Team for 13U Niagara Rapids Team (I was technically 12U). Continued playing with the First Team through each progressive year and during a tournament in Pittsburgh in 2019 was given the opportunity to play middle, which I successfully did and was kept there till present day. In 2020 I made the difficult decision to move clubs and join Mountain Volleyball Club. Here I continued my focus on developing my skills at the middle position as well as working on other positions such as left side, improving defense and serving.
During my volleyball career in Canada, I have been fortunate to be invited to Team Ontario White/Red/Black & Elite as well as awarded Team MVP in 2019.
Clubs and Program Involvement
Mountain Volleyball Club
2021

Middle Blocker / Opposite
Preseason ranking:

2020
Niagara Rapids Volleyball Club
2019 15U
2018 14U
2017 13U
2016 13U
Revolution Volleyball Club
Woodlands, Texas
2015 – 2016
Legends Volleyball Club
Woodlands, Texas
2013 – 2015
Ridley College
Class of 2023
90% class average (3.7 GPA)
Honour Role student
Would like to pursue a degree in Health Science or Forensic Science/ Criminology
Community and Volunteer 
2020 Jack.org
Youth Leaders Mental Health Advocates
2020 RAFT 
Mentor for children age 5 – 11 years old
2021 Green Tigers 
Environmental Sustainability Program
Ridley College extracurricular program
Multi Sport Athlete
Volleyball
Basketball
Track & Field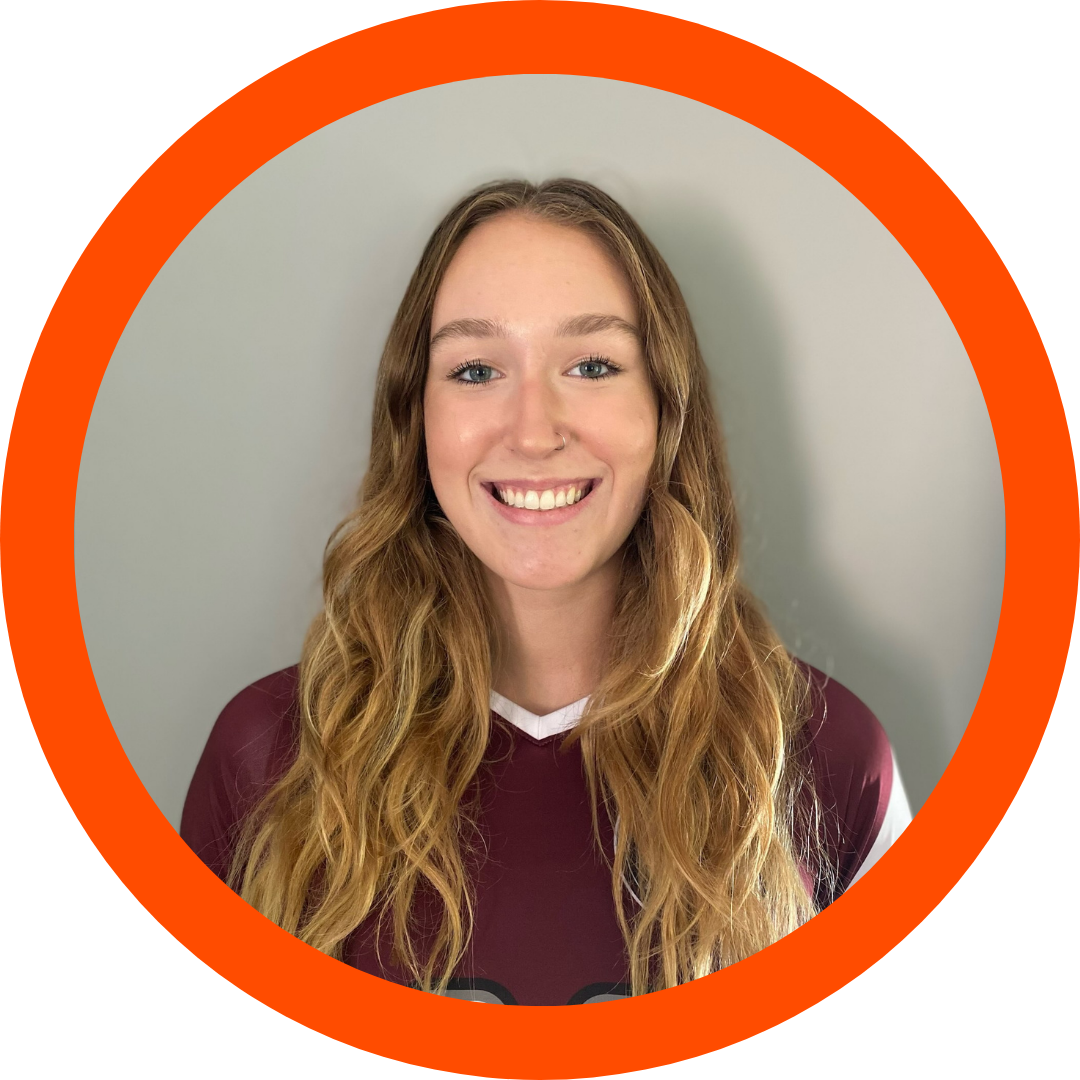 Will understand each and every athlete to ensure your recruiting experience is enjoyable and relaxing.
Regular online meetings offering support with updates about your recruiting profile.
Will provide full email and phone support during the recruiting process.
Professional athletic resume to be provided.
Professional 2-3 minute video created with your raw footage.
Will pre-screen in order to work with Canadian,  United States and overseas coaches.
BONUS - Will personally come and watch you play within a 150km radius of our home base.