JALEN C.
Libero / Defensive Specialist
Class of 2022
NCAA # xxx-xxx-1959
Six Pack men's volleyball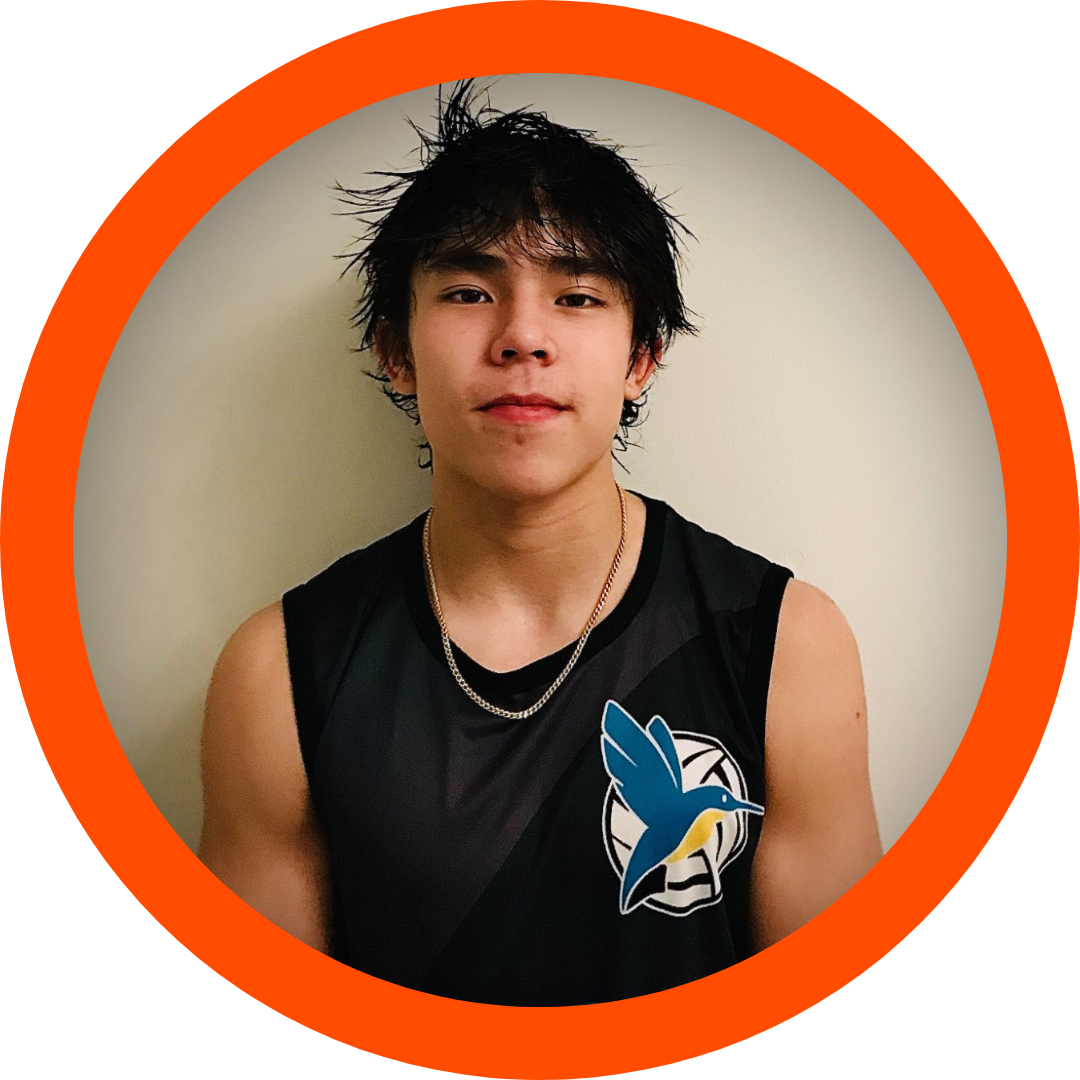 Height: 5'6″
Vertical: 37″
DUE TO COVID 
TOURNAMENT PLAY  POSTPONED FOR NOW
2012 Performed Lion Dance Drumming for Apex Shaolin Martial Arts Academy at opening of Toronto Raptors Game – Air Canada Centre
2013 Performed Wushu for Apex Shaolin Martial Arts Academy at Toronto Raptors half time show – ACC 20,000+ spectators
2015 Performed Wushu for Sunny Tang Martial Arts at Pan Am Paralympics Opening Ceremonies – York University
2015 Performed Wushu for Sunny Tang Martial Arts at Pan Am Closing Ceremonies – Rogers Centre millions of viewers worldwide on national/international television and 40,000+ live audiences
Performed at the Royal Ontario Museum/Chinese Cultural Center / Asian Malls annually for Chinese New Years. Other events – Night it Up / Canada Day / Taste of Asia / Weddings / Openings of businesses
2015 Breakdancing Competition Ground FX – Top 16 finish 3v3 against adults – University of Waterloo
2017 OELC (Ontario Educational Leadership Centre) Summer Camp *nominated by teacher
Volunteered at Para Tough Cup in Toronto – 2020 – exercised leadership skills
Volunteered at Uxbridge Volleyball Camp – 2019 – assisted students with their volleyball skills
Volunteered at Sinclair Secondary – 2019 – refereed junior/senior girls' volleyball games
Volunteered at Glen Dhu P. S. – 2018-219 – scorekept volleyball and basketball games
My name is Jalen Chan, Class of 2022. I attend Sinclair Secondary School in Whitby, Ontario, Canada. I also attend ASAD, which is an Academy for Student Athlete Development. There, I do strength training/conditioning and receive additional training for volleyball. My coach at ASAD, Tyler Scheerhoorn, was a former national player for Team Canada. For most of life, I had wanted to become a professional soccer player. Now, all that has changed. Volleyball has become my passion. On the court, I am determined, hardworking and dependable. Off the court, I am organized, respectful and disciplined.
These are certainly interesting times. Last year's rep volleyball season was cut short. Our team was scheduled to compete at the provincial and national levels; however, with the pandemic, all of this was cancelled. This year, games at both the high school and rep levels have yet to be rescheduled. Despite these setbacks, I have continued to develop my volleyball IQ and train hard.
My volleyball coach, Shedrick Forbes, played for 4 years as a varsity all-star at Warner University and at the national and international level with team Bahamas. Coach Shedrick has played at several regional and international level competitions including Caribbean Volleyball Championships, NORCECA championship qualifiers, world championship qualifiers, Pan American cup championships and Pan American Games competition. My coach is one of the reasons I strive to play volleyball at high levels. I am a diligent athlete and leader who would represent any college/university well.
I can compete. I know I am not the tallest, but my height has NEVER prevented me from achieving my goals. A couple of years ago, I was compared to the libero, Justin Lui, who played for the Canadian Junior National Team and for the men's volleyball team at Stanford University. I have been told that I am a younger version of him. Hearing that was truly amazing. Being a fierce competitor is something that can't be taught. Every time I walk onto the court, I have the mindset to play to win. I have confidence and trust in my teammates to know that the ball will land on the opponent's side. I encourage my teammates to be on top of their game.
Before playing rep volleyball, I competed in Wushu. It took a great deal of strength, discipline and perseverance to reach the national and world levels that I did in Wushu. I also played a high level of rep soccer for many years. Both of these sports have helped me to develop the strength, discipline and endurance to succeed in both indoor, beach and 9-man volleyball. Provincial and national success in all of these sports has enabled me to travel and compete in Ontario, Alberta, Virginia, Massachusetts, Texas, Costa Rica and Bulgaria.
My love for volleyball began in grade 4 at the elementary school level. On the volleyball court, I have quick movement, a high volleyball IQ and strong technical skills. I try to be a role model for my team by putting forth my best effort 100% of the time. I am very coachable and always strive to be one of the hardest working players both during training and in game situations. I am confident that I am one of the most disciplined recruits any college/university would find.
In 2018, I was offered a position on the Team Ontario Regional Team. This program included high performance training at the University of Guelph. I went on to compete at the Ontario Summer Games at the University of Western. Therefore, my additional volleyball training has been extensive. I have also trained at Momentum Pro Sports, Great Lakes Centre for Sports Performance Volleyball, Toronto Connex Volleyball Club, Volleyball Position Camp (VPC), TOPS Volleyball Academy and ASAD Durham (Academy for Sport Athlete Development).
With all of this, I have worked hard to achieve tremendous grades. I currently have honours with a 3.3 GPA. As a student, I felt very proud to have received the Honour Roll Certificates in my first and second years of secondary school. My goal is to find the right college/university which offers the program of Physical Education, Exercise Science or Athletic Training, in addition to a strong men's volleyball team. I envision my future college/university to have a strong sense of community and supportive learning environment.
Outside of indoor volleyball, I also play beach volleyball. In 2019, my partner and I competed in the premier division in every tournament. I also enjoy playing badminton and basketball, as well as weight/strength training in my spare time. I enjoy these activities because it develops my strengths as an all-around athlete, and they are fun!
I want to continue to push myself on the volleyball court. My goals are to develop the respect of my teammates and coaches, and to make my parents proud.
Soccer – Whitby FC (Football Club)
2015-2017 Rep Team – Scores not counted as per Ontario rules
2017/2018 OPDL Team – Ontario Player Development League – Top Tier
Invited for Provincial Team Tryout – 100 players, made the final 50 cut.
Scorpion Bowl Champions – Boston, Mass USA
2018/2019 OPDL Team – OPDL League Champions, Charity Shield finalists – lost in shootout, Jefferson Cup Champions – Richmond, Virginia USA
Wushu – Kung Fu (Group C * 8-12yrs age)
2013 – Apex Shaolin Martial Arts Academy
Quebec Open Championships – Group C male champion (broadsword/staff/hand form)
National Championships – Group C bronze medal/broadsword
2014 – Apex Shaolin Martial Arts Academy
Quebec Open Championships – Group C male champion (broadsword/staff/hand form)
National Championships – Group C bronze medal/broadsword
Pan American Championships – Group C Silver medal/staff, bronze/hand form – San Jose, Costa Rica
2015 – Apex Shaolin Martial Arts Academy
Quebec Open Championships – Group C male champion – 3 x gold
National Championships – Group C male champion – 2 x gold, 1 x silver
2016 – Sunny Tang Martial Arts
Quebec Open Championships – Group C male champion – 3 x gold
National Championships – Group C male champion 2 x gold – selected to represent Team Canada at Worlds in Bulgaria
Pan American Championships – Group C bronze medal/broadsword – Lubbock, Texas USA
World Junior Championships – Group C 7th place finish in staff (long weapon) 16th place finish in hand form (only 2 events allowed in junior international competition)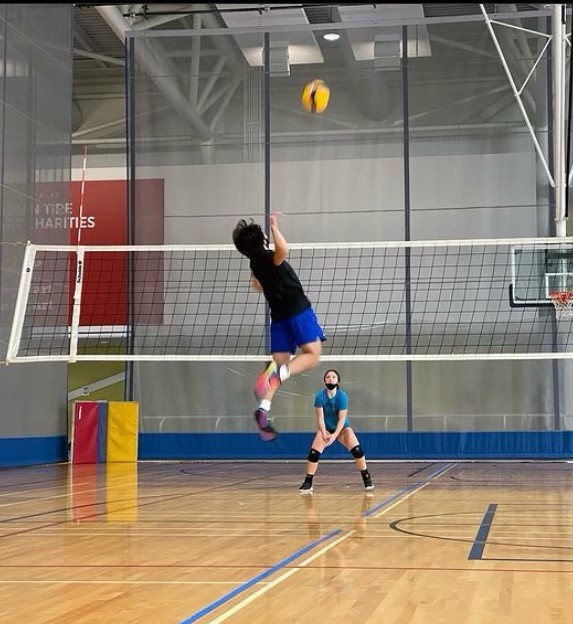 Libero / Defensive Specialist
2021 Hummingbird Volleyball Club
17U
Libero / Defensive Specialist
Trained Setter
2020 Hummingbird Volleyball Club
16U
Libero / Defensive Specialist
Team MVP
OVA Award of Excellence
2019 Toronto Legacy 9 Man Volleyball Club 
18U age group as an underaged athlete (14U)
2019 Markham Unity Volleyball Club
15U
Setter
Defensive Specialist
Honourable Mention – MVP
2018 Durham Attack
OVA Award of Excellence
Player of the wave, National Championships
2017 Durham Attack
2018 Team Ontario Regional Team 
High performance camp University of Guelp
Ontario Summer Games 
Sinclair Secondary School, Whitby
Class of 2022
89% average / 3.3 GPA
2020 Honour Roll Student
2019 Honour Roll Student
2019 Senior Varsity Team 
Grade 10
starting setter
LOSSA semi-finalists
Uxbridge Classic MVP
Nortre Dame Invitational MVP
2018 Senior Volleyball Team 
Grade 9
starting libero
LOSSA champions
2019 Varsity Badminton
North LOSSA Champion men's doubles
LOSSA Bronze Medalist men's doubles
Athlete of the Year
*Check out Jalen's multi sport champions page
March 2020 
Ontario Volleyball Event 16U/17U
Will understand each and every athlete to ensure your recruiting experience is enjoyable and relaxing.
Regular online meetings offering support with updates about your recruiting profile.
Will provide full email and phone support during the recruiting process.
Professional athletic resume to be provided.
Professional 2-3 minute video created with your raw footage.
Will pre-screen in order to work with Canadian,  United States and overseas coaches.
BONUS – Will personally come and watch you play within a 150km radius of our home base.