Alexia L. – Class of 2022
Acadia University
Usports – Volleyball
Giulia C – Class of 2022
University of Toronto
Usport – Volleyball
Jenna D – Class of 2022
Holland College
CCAA Volleyball
Jenna D – Class of 2022
Holland College
CCAA Volleyball
Jessie Buck
St Mary's University
Usports Volleyball
Stef M. Class of 2021
York University
Usports Indoor Volleyball
Emma Braticevic – class of 2022
FIU – D1 Beach Volleyball
Steffi D – Trent University
Class of 2022
Usports Indoor Volleyball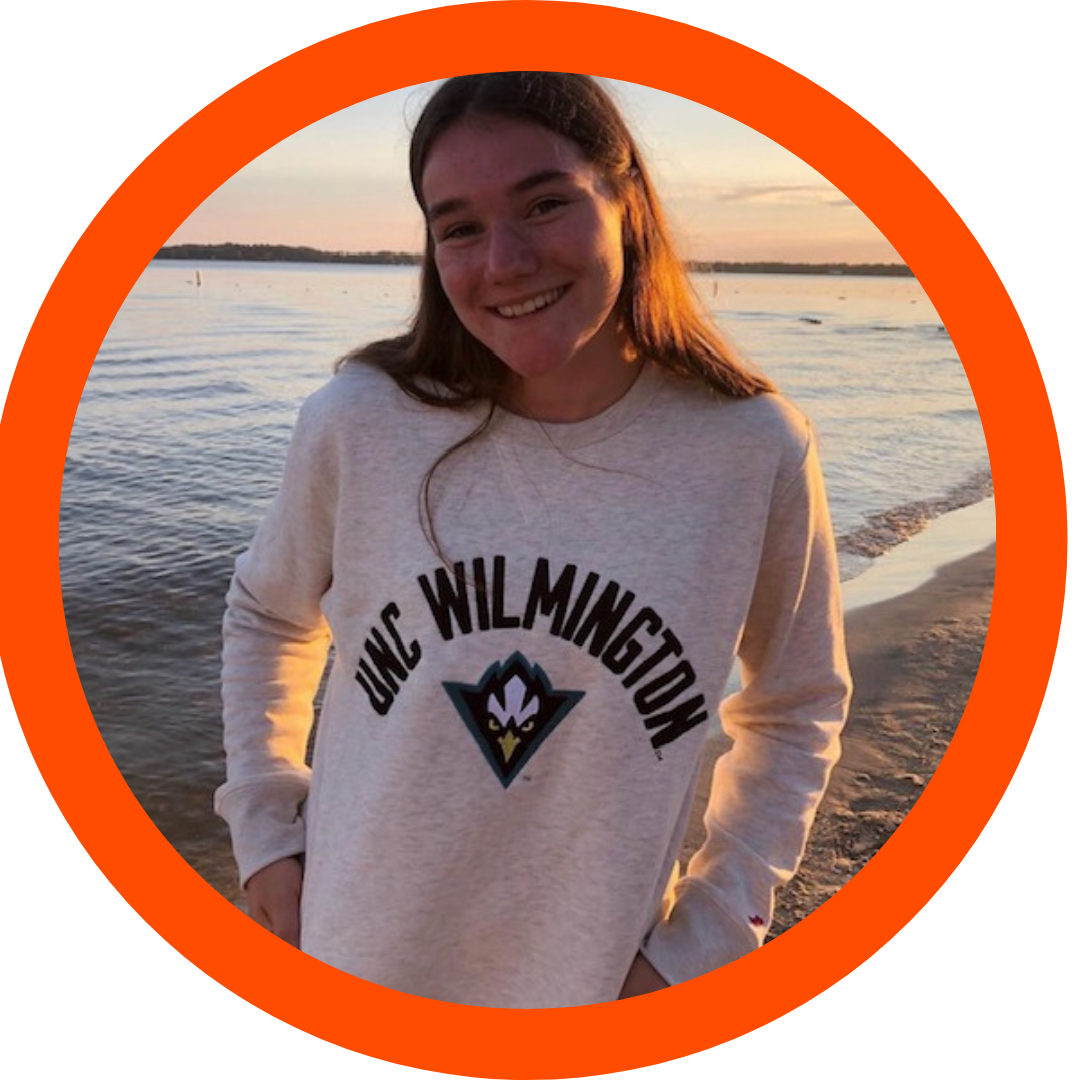 GRACE M – 2021 
UNC- Wilmington
D1 Indoor & Beach
Sophia H Class of 2021
CSU – Bakersfield
D1 – Beach
Kiki D – Class of 2023
Stetson University
NCAA D1 Beach Volleyball
Cameron Knifton
Jacksonville University
NCAA D1 Beach Volleyball
Thea Z 
University of Toronto
Indoor Volleyball
Maddie P Class of 2021 
Western University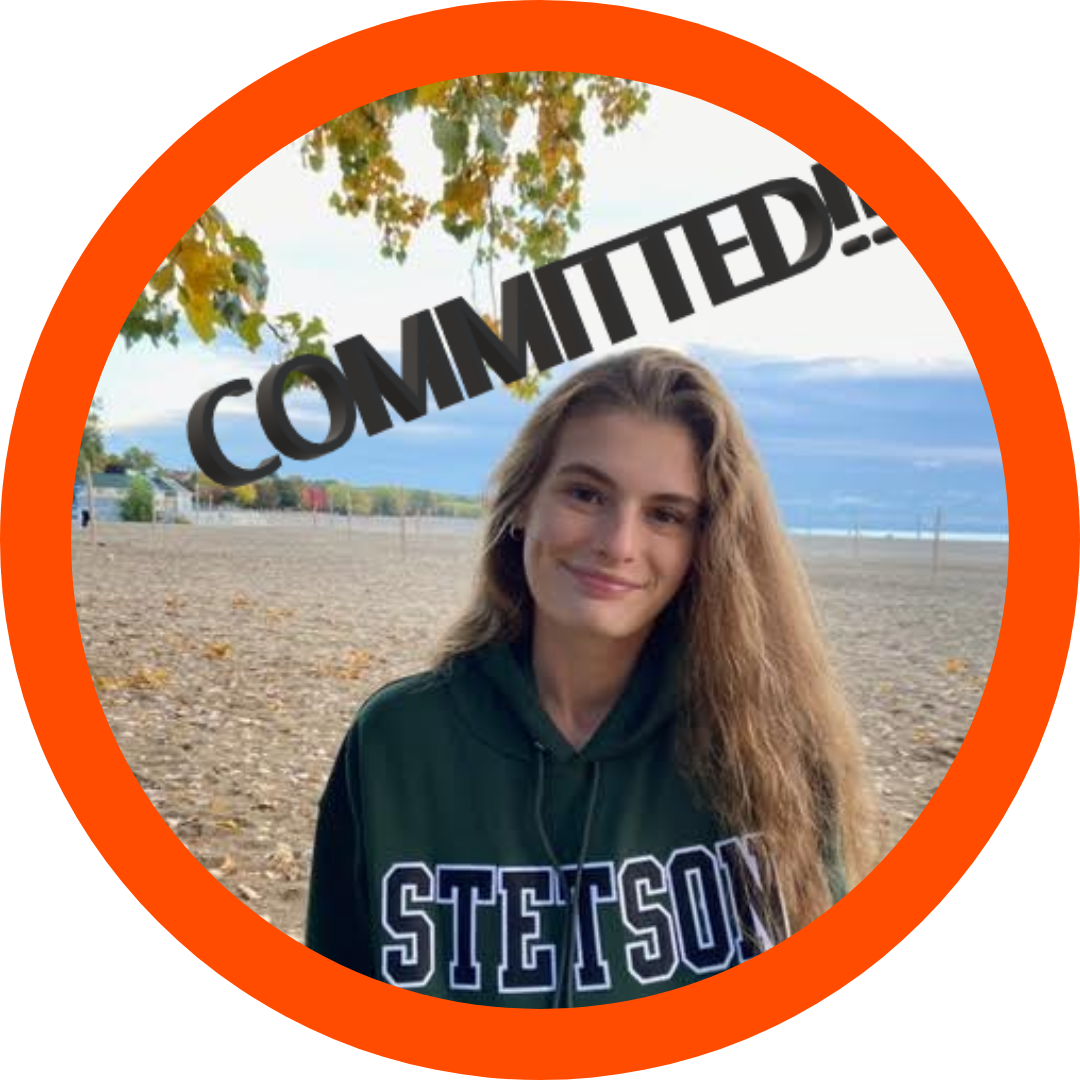 Rhea K (Class of 2022)
Stetson Univeristy
D1 – Beach
Tara G – Class of 2022
Villanova University
D1 – Indoor
Ally T – 2020 
Fanshawe College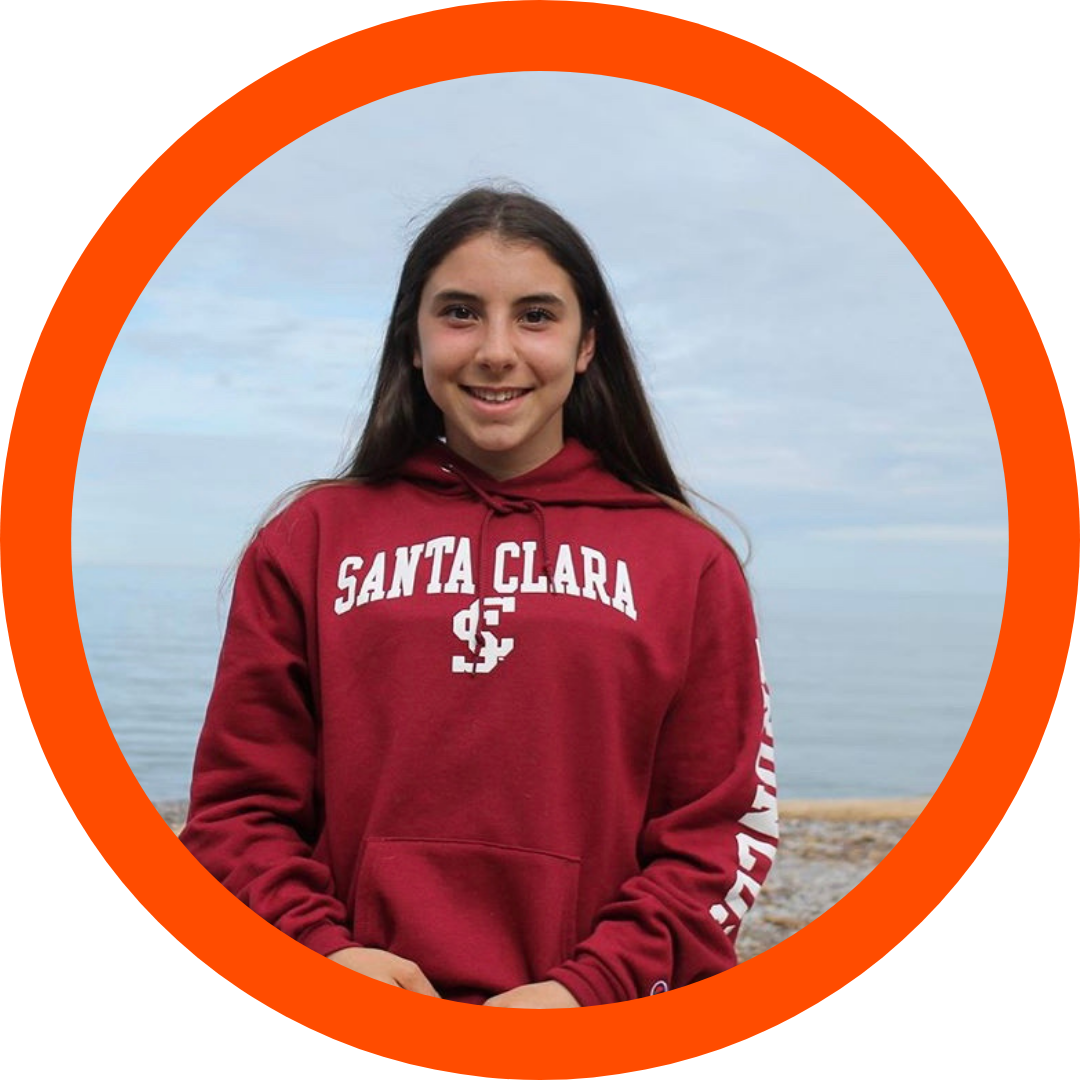 Katerina G. Class of 2020
Santa Clara University
D1 Indoor
AIMEE L. – 2020
Queen's University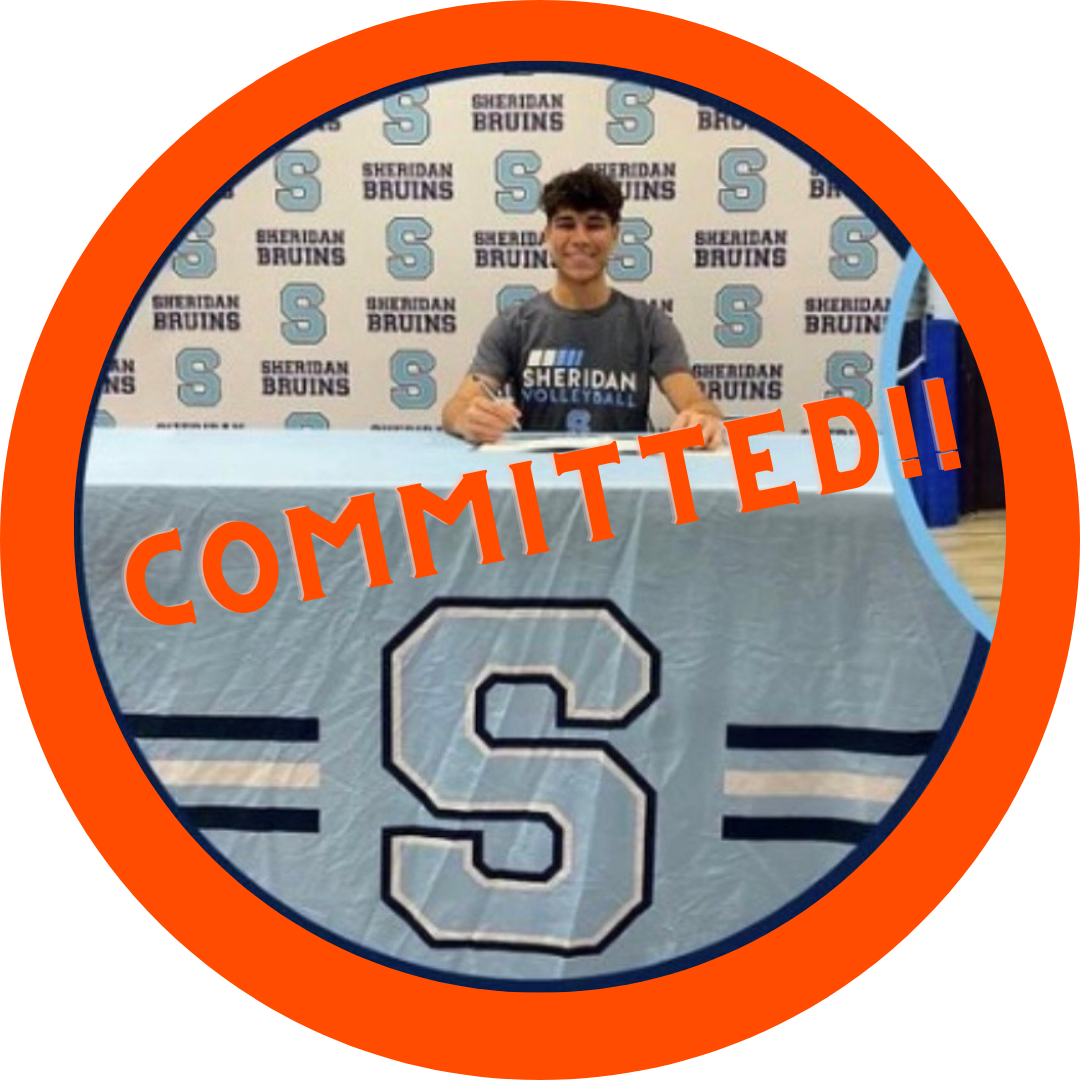 Jalen A – Class of 2022
Sheridan College
CCAA Volleyball
Kennedy Millin
Queen's University
Usports Volleyball
Alize – Class of 2022
Jacksonville University
NCAA D1 Beach Volleyball
Payton K.  Class of 2021
University of Toronto
Usports Indoor Volleyball
Tori – Class of 2022
Stetson University
D1 – Beach 
Ava K Class of 2021 
Simon Fraser University 
D2 – Indoor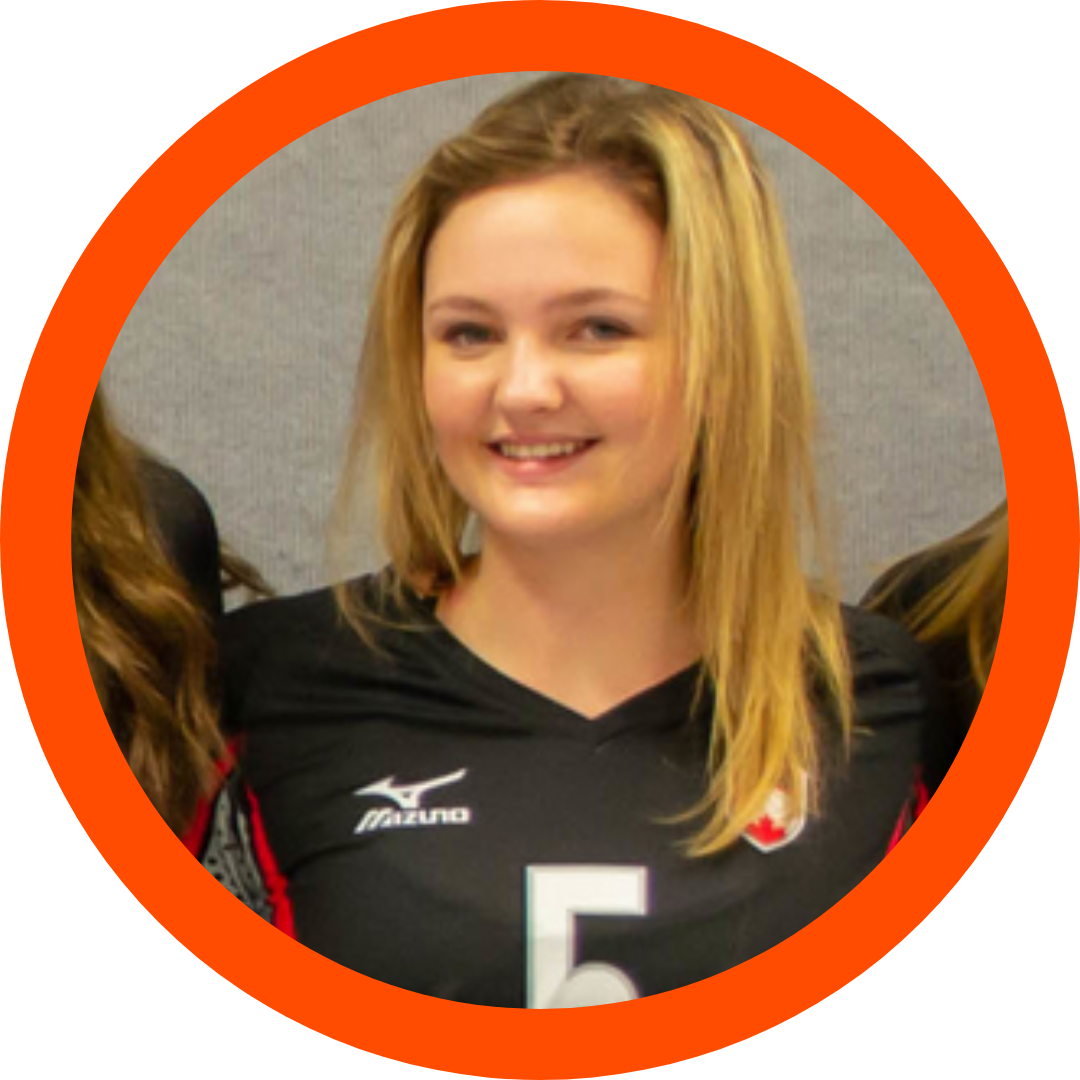 Regan M. Class of 2020
Dalhousie University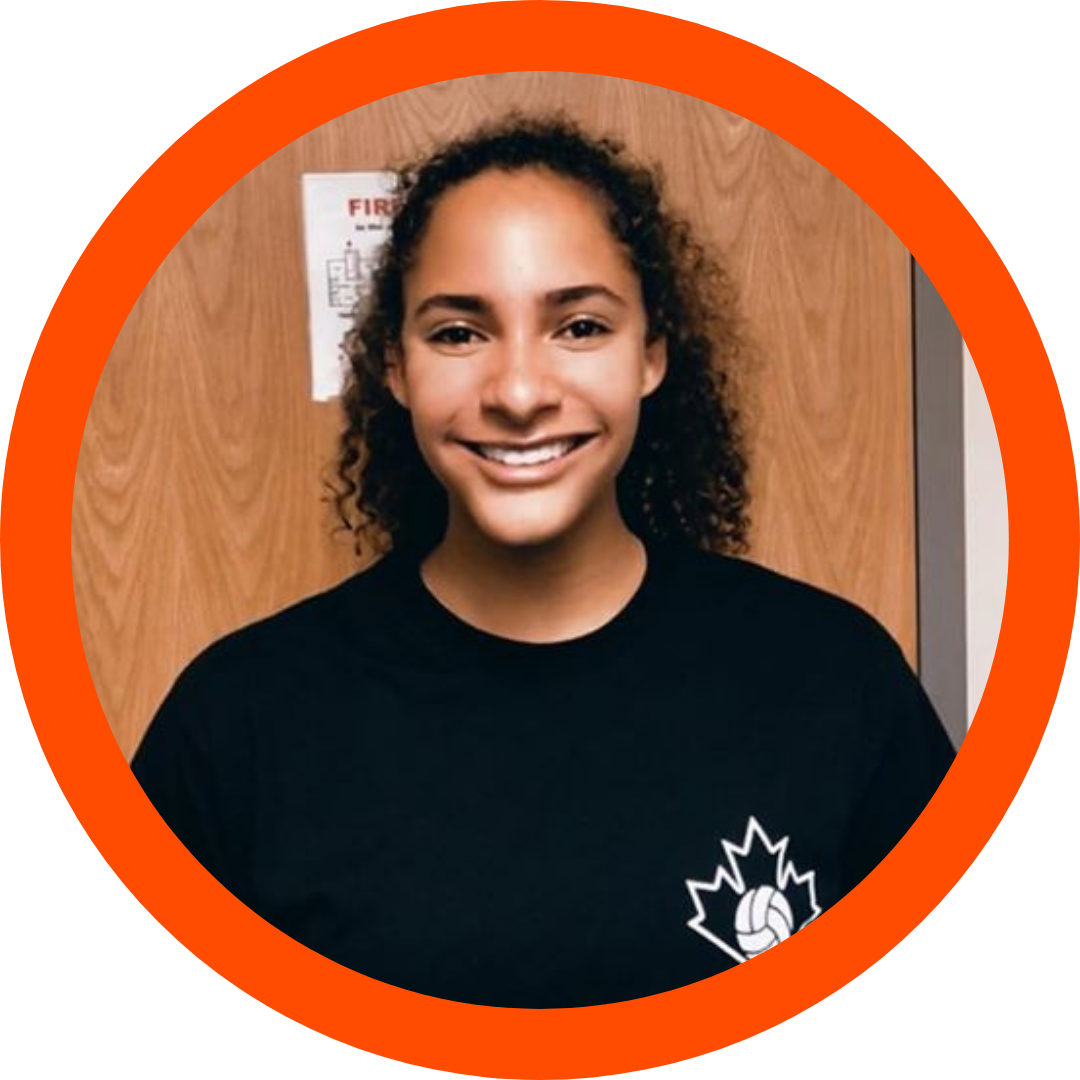 Anya P. Class of 2022
Arizona State University
D1 – Beach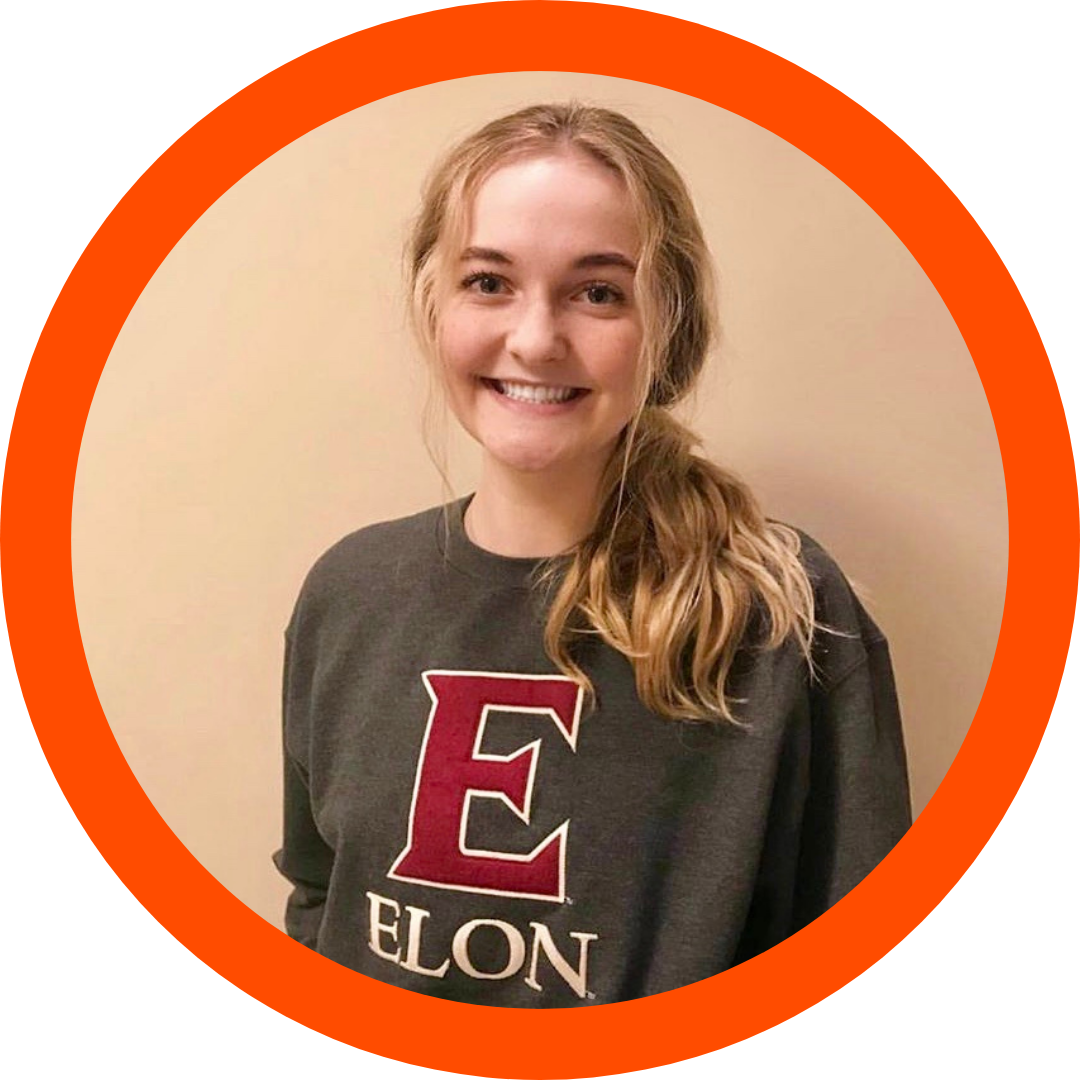 Presly A.  Class of 2020
Elon University
D1 – Indoor
Flomarie – Class of 2022
Miami University
NCAA D1 Volleyball
Kristin G. Class of 2022
UAB commit
D1 – Beach
Class of 2022
Simon Fraser Univeristy
NCAA D2 Indoor
Ava P Class of 2021
Mount Saint Vincent University 
CCAA Indoor Volleyball
Isabella Class of 2021
Brock University
Usports Indoor Volleyball
Jamie Class of 2021
Fanshawe College
CCAA Indoor Volleyball
Kallee M. Class of 2020
Young Harris College
D2 – Indoor
OLIVIA K. – 2020
St. Mary's University
Usports Indoor
I met Dale in the summer of 2019, the end of my 16U season. I am so glad I met Dale when I did – she encouraged me to start reaching out to coaches right away since that is the time many university coaches begin looking for new recruits.
I had no clue what schools and coaches to reach out to, but with Dale's help, I was able to gather my thoughts and confirm my priorities, both as an athlete and as an academic student. She brought to my attention many schools that I didn't even know could be an option for me, both within and outside of Ontario. She was able to give me her insight on what different schools had to offer, what positions and/or types of athletes coaches were looking for, and knew the personalities of some coaches. This information helped me determine what schools would best suit my needs and what coaches and teams would best suit my personality as well as the skills I could offer. She also helped to ease my parents' concerns on schools outside of Ontario.
Dale was very supportive through the recruiting process, especially during the COVID pandemic. With many teams retaining their current rosters, my conversations with potential coaches became limited and scarce. Dale kept reminding me to stay patient and positive, and recommended I keep an open mind to different school options. I did as she recommended and after a short wait, I was given the opportunity to join the school that I felt offered me the best balance of athletics and academics.
Dale and 6 Pack Recruiting, I cannot thank you enough for your support, encouragement and guidance to stay patient and positive.
I highly recommend Dale to help you with your recruiting needs. If you are on the fence, reach out and speak with her. She is so experienced, full of knowledge, and just an amazing person. I am thrilled to be joining the women's volleyball team at Simon Fraser University in British Columbia, all thanks to Dale.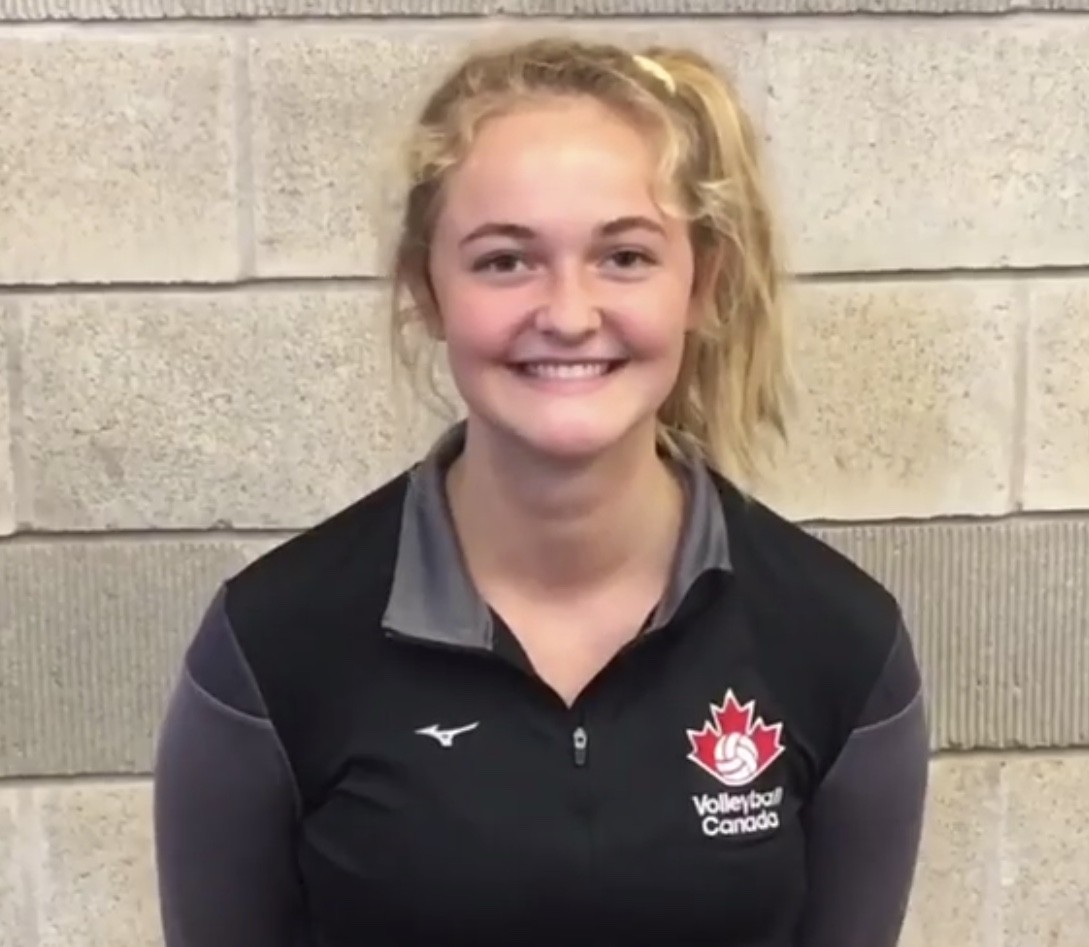 Getting an Athlete recruited is hard and it is a lot of work. Finding schools that are a good fit both academically, athletically and culturally with the college experience you are looking for can seem like finding a needle in a haystack. Getting those coaches to look at your video, return your calls, communicate and share information is even harder. Dale did a great job of listening to our wants and needs, finding the schools that will fit, reaching out to those coaches and getting responses. She was great at guiding us through the process, bringing opportunities and developing relationships with the coaches and the athletes. Her strongest and most cherished characteristic is making sure the school and athlete are a fit. Many recruiters push you to the schools that they have contact with and trying to fit your athlete to that school. Dales skillset allows her to find the right school for the athlete, not the other way around, without pressure or disappointment. It was a great experience working with Dale and her team and I would recommend her services to anyone that is looking for the RIGHT Volleyball program in both Canada and the US.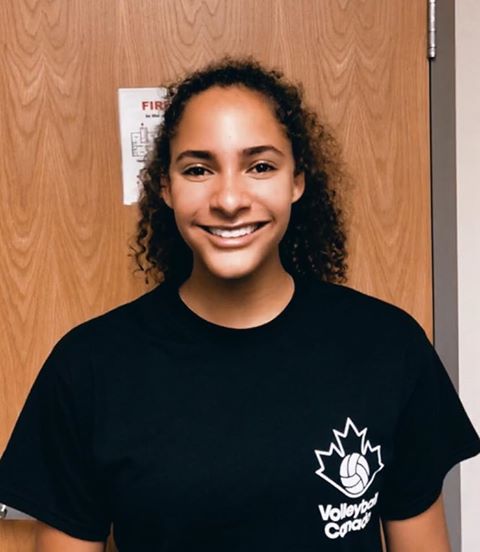 As a parent of a high-performance athlete who competes in both Indoor/Beach Volleyball, I wanted to write a note about the amazing service provided by Dale Ann Melnick and SixPack Recruiting.
Canadian athletes are challenged with limited exposure to bigger tournaments where coaches are recruiting, especially for Beach Volleyball. Our season is short, and there needs to be a strategy in building relationships with coaches at NCAA schools that offer a varsity beach team on campus.
It is often confusing and overwhelming to navigate the opportunities available for post secondary scholarships, and many opportunities are overlooked simply because there is so much information, so many rules/contact periods to learn, and countless unknowns throughout the process.
Dale Ann works very closely with her clients (both the athlete/parent) to understand their current situation (accolades/academics) and identify where they see themselves playing after graduation (USports, College, NCAA Div 1/2/3, or NAIA). Each of these have different timelines and contact 'rules' and it's so helpful to have Dale Ann in your corner to champion your athlete, introducing them to schools and coaches that will be the best fit overall.
Dale Ann was proactive in reaching out to numerous schools on Anya's behalf, and also promoted her at recruiting showcases/events to coaches she had cultivated relationships with.
Coaches listen to Dale Ann and respect her recommendation of an athlete based on her experience as a Provincial/National level coach, a former Varsity athlete, and a parent of a high-performance athlete.
We wouldn't hesitate to recommend the services of SixPack Recruiting to help your son/daughter realize their dream of competing at the Varsity level.
Tera
 and Anya Pemberton, Kelowna, BC
Anya (2021) – Arizona State University Beach Volleyball
I first met Dale in August of 2019 and from first impressions, I can say that I wish I would have enlisted her services months sooner.  Right from the initial conversation, she was as passionate about my daughter's varsity path as Aimée has been as an athlete and I as a parent.
The recruiting process takes time and requires dedication and we would have definitely benefited from Dale's services much earlier in the process.  If the Varsity path is for your child, I sincerely recommend her experience and services as early in the process as possible.
They are so incredibly worth it!
In the months where we were lucky enough to work with Dale, she supported both Aimée and I with regular conversations and made the process exciting.
She also helped guide Aimée with things only someone as experienced as herself could do or would know.  We learned that hundreds, sometimes thousands of athletes are contacting coaches, and having someone like Dale created a communication line otherwise not present.
Her services, expertise, guidance and support were truly invaluable and deeply appreciated.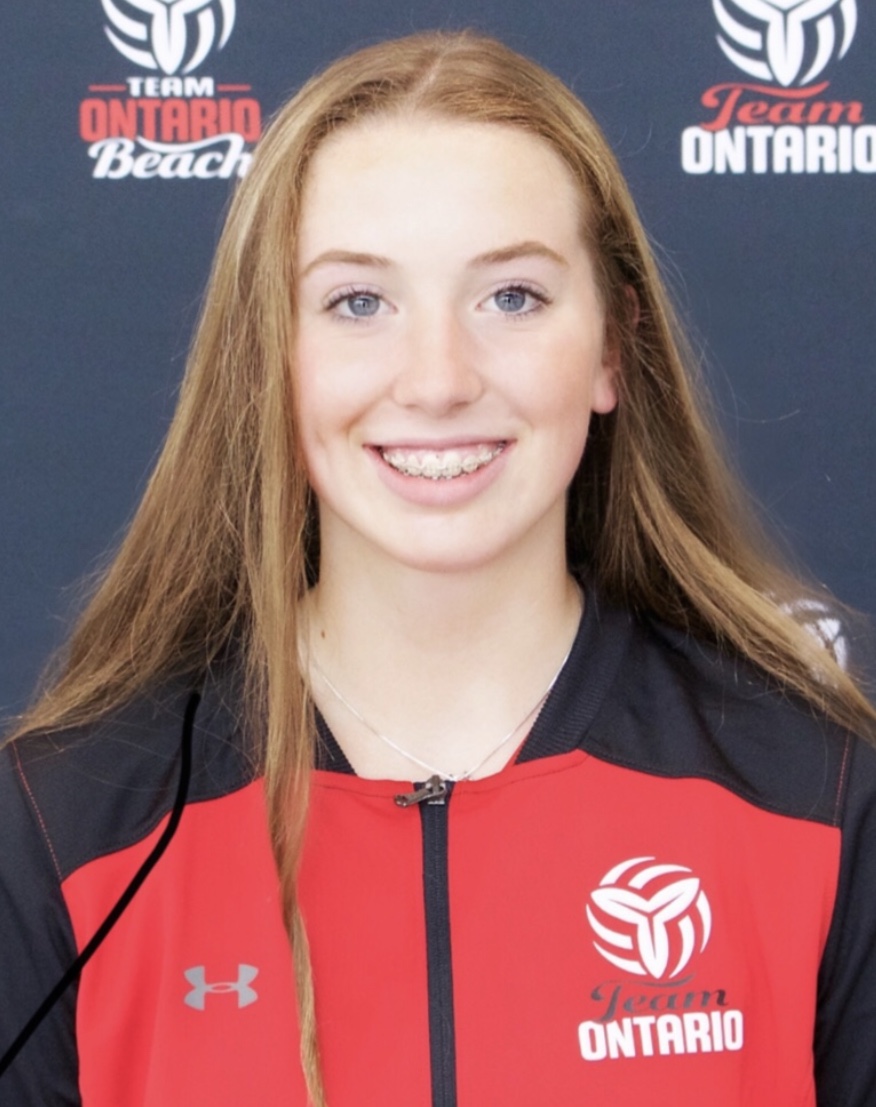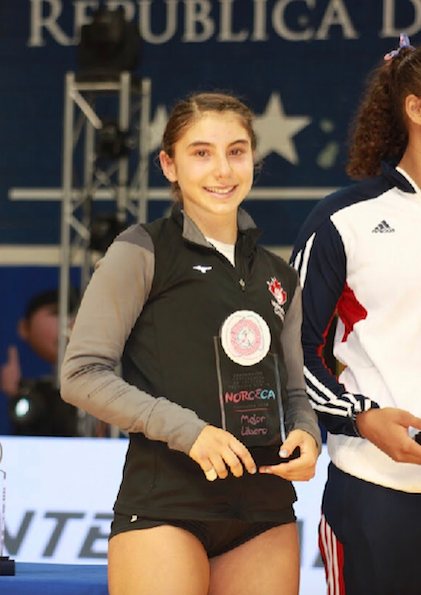 Supporting our daughter with the recruiting process was a daunting task however the minute we started working with Dale and Sixpackrecruiting.com we instantly had the support and guidance Kat needed.  Dale's had years of experience working with athletes and coaches at all levels.  She understands what it takes to be a high performance athlete, what conversations should be had and how to navigate through the entire process of recruiting.  Dale was always available for a conversation when we had questions.  Her attention to detail when it came to researching programs was second to none.  She made the entire process enjoyable and stress free, even up to planning Kat's SAT exam.  
Thank you
 Dale for all your support. I would highly recommend Dale as your recruiter. She's a great mentor, leader and support for everyone involved.  Now we get to sit back, relax and enjoy watching our daughter play her final year of club volleyball before she heads off to Santa Clara in 2020.
Jerry G (proud father)
View More Six Pack Athletes
For coach inquiries or athlete packages
Book a free call with Dale Ann Melnick