Alissa Laundry
Setter / Libero
Class of 2023
Six Pack indoor volleyball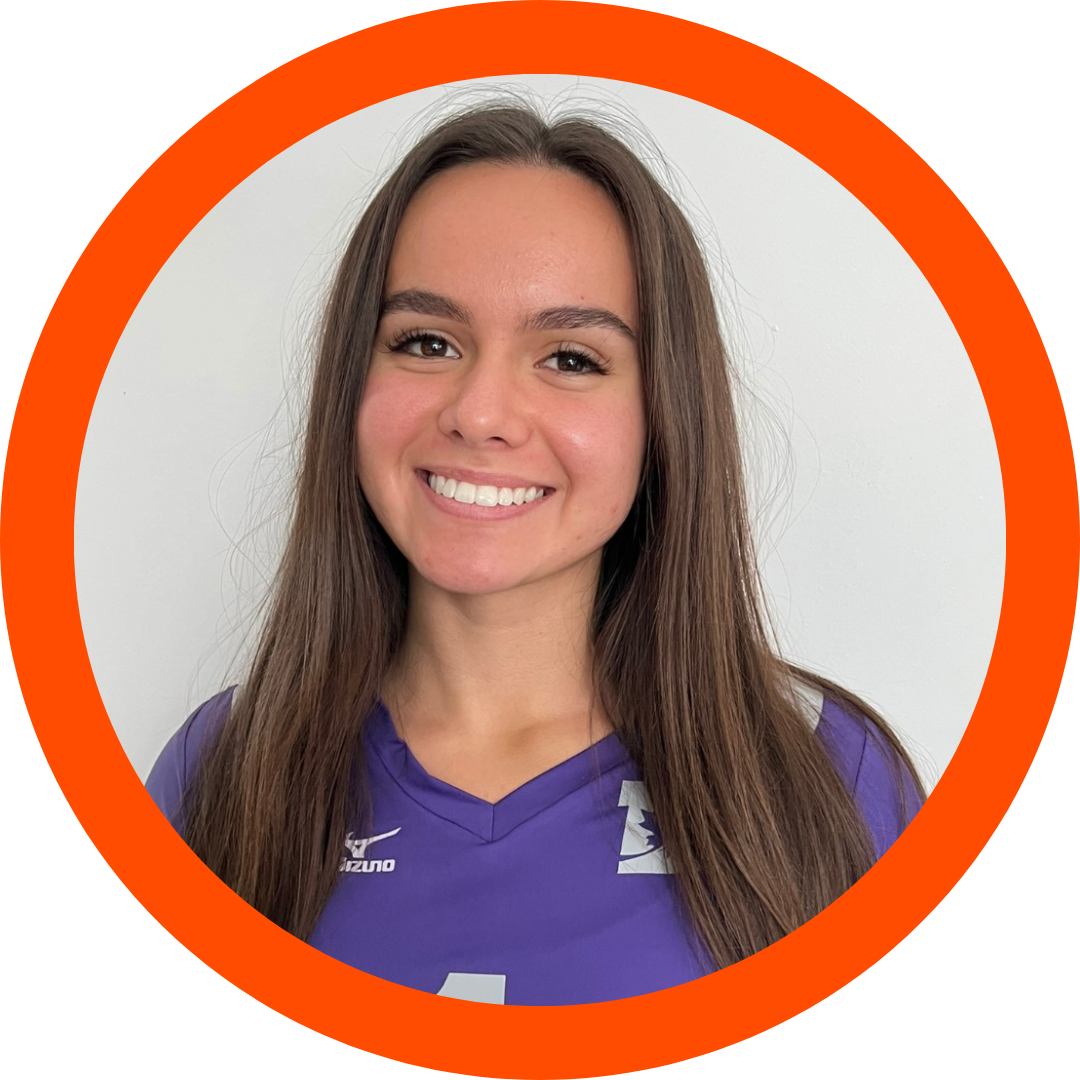 Height: 5'5″
Spike: 9'5″
Block: TBD
Reach: TBD
Wingspan: TBD
Serve Velocity: TBD
2021 Championships division – Gold Medalist
2020 SOSSA Champions
Sir Winston Churchill Secondary School, St. Catharines, Ontario
Would like to pursue a degree in…
Class of 2023
Honour Roll

Grade 9
Grade 10
Grade 11

Received Gym award Grade 8
I am a good leader and have always played a leadership role on my volleyball teams. I am very determined; my goal was to play for Defensa this year so I went to training camps almost every week  in the summer and practiced all day. I also trained with Legacy Beach to become a better all-around player. I am goal-oriented. I am a hard worker; I have been training at Iron Performance Center since April 2021 because I want to take my athletic performance to the next level. In the summer, I trained there every day on top of volleyball training all day because I am determined to be the best player that I can be. I also go an hour early to every practice to work on my setting. I am very friendly and outgoing, I have loved meeting new people through all these experiences and creating new relationships. I am a team player, I want my team to be the best and for everyone to be happy with the performance and play our best. -Alissa Laundry
Clubs and Program Involvement
2022 Defensa Volleyball Club
2016 – 2021 Niagara Rapids Volleyball Club
Top team
13U MVP
Team Captain
5 year member
Indoor:
Championship division – Gold medalist (2021)
Played 14U Nationals in Ottawa
SOSSA Champions (2020)
Sir Winston Churchilll volleyball team (high school) – 3 year member
Beach:
2022 Legacy Beach Volleyball Club
Has played beach for the past 3 years
Most Valuable Tournament Awards
Gold – Championships (2021)
SOSSA Champions (2020)
MVP 13U
Multi Sport athlete and participation: 
Volleyball
Soccer

Sir Winston Churchill team Grade 9

Badminton

Sir Winston Churchill team Grade 9-11

Cheerleading

Sir Winston Churchill team Grade 9-11
Instagram: @alissalaundry2
Will understand each and every athlete to ensure your recruiting experience is enjoyable and relaxing.
Regular online meetings offering support with updates about your recruiting profile.
Will provide full email and phone support during the recruiting process.
Professional athletic resume to be provided.
Professional 2-3 minute video created with your raw footage.
Will pre-screen in order to work with Canadian,  United States and overseas coaches.
BONUS - Will personally come and watch you play within a 150km radius of our home base.