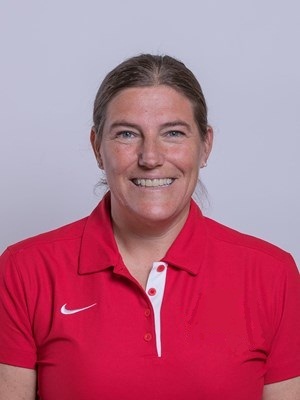 Dale Ann Melnick
Head Recruiter
Dale, an NCCP Level 3 trained coach with a Masters in Business Administration specializing in Organizational Behavior, brings a wealth of experience to Six Pack Recruiting Sports.
With over 20 years of coaching experience from grass roots to the Canadian Junior National team, Dale has been the driving force behind many programs and coaches across Canada.  Recently leading the Canadian Youth National Team to a silver medal at NORCECA championships 2018 in Honduras and a 14th place finish at 18U World Championships in Egypt 2019. Dale has set her sights on supporting and mentoring athletes in the world of recruitment throughout Canada, the United States and overseas.
2019, Assistant Coach, World Championships Egypt
2018, Head Coach Youth and Junior National Team Honduras
Silver Medal NORCECA championships
4th place USHP Tulsa, OK
2017, Assistant Coach, Junior National Team
2016, Assistant Coach, Junior National Team
2015, Head Coach, U16 Team Ontario Gold medalist, National Team Challenge Cup
2015, Assistant Coach, Youth National Team
2013, Assistant Coach, Canada Games Team Ontario U20
In 2011, Melnick returned to coaching after a 12-year hiatus. In the CIS coaching ranks she was the head coach at the University of Western Ontario in 1995-96 and worked as an assistant coach at the University of Guelph from 1996-99. She was also the head coach of the Region 3 Ontario Team in 1995.
As a university student-athlete, Melnick had great success capturing four conference titles. She began her university career at the University of Georgia where she was a member of the UGA Hall of Fame and two time Southeastern Conference (SEC) Championship team in 1985 and 1986.
She returned to Canada and played at York University where she was part of the York University dynasty in the early 90's capturing two OUA Championships in 1993 and 1994. She also played professional beach volleyball for 10 years from 1990-99 on both the national and international circuit all while coaching and mentoring high performance athletes.
I decided to join Six Pack Recruiting Sports to help parents and athletes through the process of finding the best match for academics and athletics. As a mother of 2 athletes in NCAA Division 1 sports, I can tell you first hand of the process to become a top recruit in Sports and Education.
My son, Luke, is a graduate of Marquette University in Milwaukee, Wisconsin on a tennis scholarship. He is currently a Graduate Assistant Coach at Ball State University in Muncie, Indiana where he is pursuing his M.B.A in Finance.
My daughter, Anna, is a freshman at the University of Wisconsin on a volleyball scholarship studying Kinesiology. She has been a member of the Canadian Youth National team since the age of 14.
Professional sport has always been a part of my life. Growing up in Croatia, my father Ante (Mile) Nakic, was a Waterpolo Coach and has led 5 National teams and Clubs throughout Europe and Asia in the European and World Championships, as well as the Olympics.
My brother, Franko Nakic, was a Professional Basketball player in Croatia, Greece, Germany, and has State and European Championships under his belt.
After marrying Basketball player Mike Smrek who won 2 NBA Championships with the Los Angeles Lakers, I moved to Canada and started to raise my family in Welland, Ontario.
I have a degree in Business and Economics and I was a Manager in various Travel offices. I speak 4 languages and have travelled and worked in various countries throughout the world. I have worked in a Sport Management Agency in Greece and dealt with agents and players on a regular basis. I finally decided to share my knowledge and help others throughout this process as it takes time, knowledge of sports, different cultures, and flexibility. Most importantly it takes a passion for what you do. I can't wait to share it all with prospective students and athletes of Six Pack Recruiting Sports!
Dale Melnick was my daughter's first Coach and the first person I asked, how do I start my daughter in volleyball? Where do I go? Since then, I never looked anywhere else for advice as her knowledge and passion for sports is what brought me here today.
Recruiting Consultant / Marketing
Book a free consultation with Dale Ann to discuss athletes and more!